A NEW COUPLE'S BEST DECISION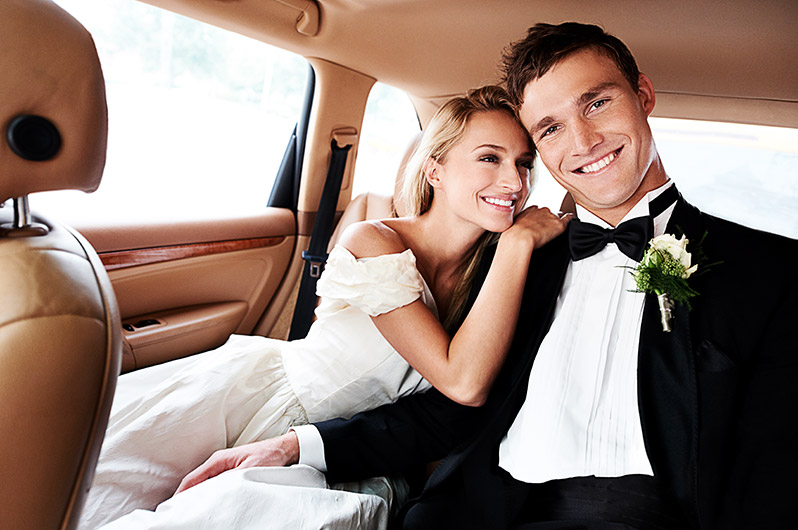 Two themes very  important for the Lord's church. Ed Stetzer reminds us of the importance of welcoming single adults in our churches. My article focuses on Jesus' great love for newly-weds and young couples. Each is important for the future of the Lord's church.To this day Jesus delights to be invited to weddings. 
 By: Frank G. Tunstall, D. Min.
"A wedding took place at Cana in Galilee. Jesus' mother was there, 2 and Jesus and his disciples had also been invited to the wedding" (John 2:1).
The finest decision this couple coluld make was to invite Jesus to their wedding. These young adults obviously did not comprehend, though, just how prestigious the guest was they welcomed. In addition, they had no way to know their union was about to become the symbol for marriage in the Christian era. The presence of Jesus of Nazareth made it so.
It is possible these young people did not come from wealthy families and were not able to plan a large wedding with hundreds of guests. Their modest means did not hinder Jesus from attending their wedding and bringing his disciples.
Today this couple is honored around the world, and Cana of Galilee, in the ancient tribe of Asher, is a village with enduring, worldwide fame.
Marriage is God's idea; he birthed the institution, making the family the basic building block of society. The Lord who was present at Cana also had been present at history's first wedding in the Garden of Eden.
It is important to study the life of Jesus both for what he said, and for what he did. His presence at this Jewish wedding made its own statement about what the Lord considered important. The Messiah's presence and first miracle there extended the model of the wedding in the Garden of Eden to the whole of the Christian era.
Moses interpreted the first wedding in Eden saying, "A man will leave his father and mother and be united to his wife and they will become one flesh" (Genesis 2:24; Matthew 19:4–5, 8). This language is so focused, in fact, (one man for one woman until death parts them), any other model of a "wedding" cannot carry the blessing of "Christian." Not only is God the Father the originator of marriage; He is also its protector.
Oh! that every bride and groom today would consciously and prayerfully invite Jesus to their wedding, as well as seek his aid in making their marriage successful.
Jesus as the First Apostle
2:3 "When the wine was gone, Jesus' mother said to him, 'They have no more wine.'"
A subtheme of John's book is showing how Jesus in his humanity gained information. Here he learned from his mother the supply of wine was gone. This presents Jesus as the Son of Man. What he did about it shows him as the Son of God.
Running out of wine could suggest the limited financial means of this young man and his family. It would have been embarrassing to them and perhaps offensive to their guests.
This wedding was also an open door to see the apostolic nature of the work of Jesus. Jesus is the first apostle of the gospel era. An apostle is a person who is sent on a mission. As the Son of God, Jesus was commissioned by his Father to take away the sin of the world. At this wedding, his apostolic function was to help this young couple and in doing so set the example for what would become the place of the wedding in the church that would be birthed not many months down the road.
This wedding is only one illustration of how Jesus' life mirrored the ministry of apostle par excellence, creating new sunrises and launching new beginnings. The totality of Jesus' incarnate life, in fact, was given to changing millennia–old paradigms, blazing new trails, and introducing new ways of thinking. The writer of Hebrews expressed it, "Holy brothers who share in the heavenly calling, fix your thoughts on Jesus, the apostle and high priest whom we confess" (Hebrews 3:1).
Sanctifying Marriage
Marriage and the family are very important to God. Jesus' presence at this Jewish wedding guaranteed marriage between a man and a woman would have the highest importance in the New Covenant. Hence, Jesus' attendance set a cornerstone value for the church he was soon to launch. This wedding also modeled the divine ideal is for children to be reared by a father and a mother.
The Apostle John further demonstrated the special significance of weddings by placing this wedding at the very start of Jesus' ministry. In doing so, Jesus affirmed the institution of marriage and the family before he met with Nicodemus and introduced the New Birth (Chapter 3).
Jesus, the "apostle…of our profession" set the bar high, performing his first miracle not at a sick bed, but at a wedding celebration (Hebrews 3:1 kjv). The symbolism resulting from his doing this is that the institution of marriage is foundational in building Godly homes. God-fearing families develop biblically based cultures. As goes the family, so goes a nation.
Everywhere the gospel has gone worldwide, no matter how pagan the culture, the example Jesus set at Cana of Galilee has exalted monogamous marriage as the divine plan: one man for one woman until death parts them.
Doing this also shows the Lord's genius in action. Marriage as a lifetime covenant requires commitment and truthfulness in the ups and downs of life. In fact, commitment sustains marriages; feelings of love can come and go, and must always be secondary to commitment. This faithfulness builds into a culture the fidelity that makes for a strong nation. Any society is weak that does not have fidelity as a basic building block of fathers and mothers in marriage.
Mothers: Moving the Heart of God
"Dear woman, why do you involve me?" Jesus replied. "My time has not yet come" (John 1:5).
Jesus' answer to his mother was not spoken in disrespect but most probably with a twinkle in his eyes that Mary understood fully. A big, knowing smile may have broken on her face as she interpreted his response and watched him move into action.
Was Jesus motivated by this appeal from his mother? Of course, He was. Since this wedding, millions of mothers have moved the heart of God with their petitions. Acknowledging this, however, does not endorse the teaching of Mariolatry (the worship of Mary). Mary's position as Jesus' mother did not give her superior intercessory powers that justify veneration of Mary as an object of worship.
Jesus authorized his followers in every generation to pray directly to him and in his name for pressing needs, without appealing to any intermediary. We do not ask Mary to ask Jesus on our behalf; instead, we ask Jesus Himself (John 14:14; 15:7; 16:23).
Jesus listens just as quickly today to the sincere cry of the poorest and weakest of His followers as He did to His own mother! If he did not, he would be a respecter of persons (Acts 10:34; John 14:13–14; Romans 5:2; Ephesians 2:18; Hebrews 4:16).
Jesus' response to Mary at the wedding illustrated him in the classic graciousness that haracterized His holy life. From the beginning of his ministry, He delighted to give gifts to people. The miracle at Cana shows Jesus was so full of grace He did gracious things even when the beneficiaries did not realize their need, had not sought His help, and did not know He could help.
A true follower of Jesus will have a gracious heart like him. How appropriate to look for needs and fill them. To follow the example of Jesus presumes a heart in each of his followers willing to serve the needs of people even when they do not know to ask. The good news of the gospel shows any believer has direct access to Jesus (John 14:13–14, 26; 15:16).
"[Jesus'] mother said to the servants, 'Do whatever he tells you'" (John 2:5).
 This was wisdom then and it remains wisdom today: "Whatever he says to you, do it" (nkjv).
"Nearby stood six stone water jars, the kind used by the Jews for ceremonial washing, each holding from twenty to thirty gallons. 7 Jesus said to the servants, 'Fill the jars with water' So they filled them to the brim. 8 Then he told them, 'Now draw some out and take it to the master of the banquet.'
They did so, 9 and the master of the banquet tasted the water that had been turned into wine. He did not realize where it had come from, though the servants who had drawn the water knew. Then he called the bridegroom aside and said, 10 'Everyone brings out the choice wine first and then the cheaper wine after the guests have had too much to drink; but you have saved the best till now'" (John 2:6-10).
This miracle shows Jesus, the man from Nazareth as the logos, the Word from God. Jesus demonstrates the power of his Word in this story with two simple commands: "Fill the pots with water," and, "Now fill your pitchers and take them to the host" (John 2:7-8 msg). They were expressed with no fanfare or showy effort to call attention to himself. But those were logos words, authoritative words. The power to create wine out of water was tied up in those words.
I wonder if a sparkle was in Jesus's eyes when he spoke them.
The servants did as Jesus instructed. The result was the best wine and more than enough—perhaps 150 gallons of the finest wine! (2:6 gw). Surely much of it was left over and this young couple could sell it. It was their wedding gift from Jesus! How important to obey the Lord implicitly!
A New Glory
 "This, [is] the first of Jesus' miraculous signs He performed at Cana in Galilee. He thus revealed his glory, and his disciples put their faith in Him" (John 2:11).