MUSLIM REFUGEES COMING TO CHRIST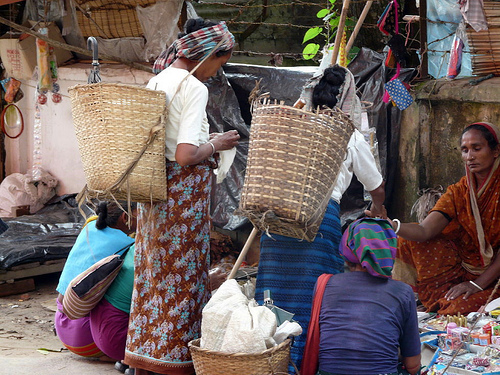 God at Work in the Midst of Crisis
We've seen the video clips of Muslim refugees—many of them from war-torn Syria—flooding into an unprepared and overwhelmed Europe. We've heard accounts of some of these refugees committing ugly crimes and others demanding that the post-Christian societies that welcome them conform to the harsh demands of Islamic law. We've even read the stories about Islamist terror groups such as ISIS infiltrating the refugee populations in order to wreak further havoc on the West.
But chances are you don't know, as Paul Harvey might have said, the rest of the story. It's a story of God building His kingdom in the midst of chaos, doubt and uncertainty. It's a story of Muslims meeting Jesus. Take, for example, the story of Javad.
A Muslim from Iran, Javad didn't know any Christians and didn't own a Bible, though he had heard some Christian satellite radio. Then in 2008 he migrated to Athens, and a roommate asked him to come to an Iranian church. Javad had never heard of such a thing and, curious, he went. There, in a small, unremarkable rented room, he heard the gospel and gladly received Christ.
Now Javad is sharing the Jesus he met with other Muslim refugees in Greece. Every day he goes to a refugee center, park or coffee shop to share the Good News with Iranian and Afghan refugees. He says that he knows of two or three Muslims each day since he arrived who have trusted in Christ. Working at a refugee center that provides practical aid, Javad says more than 2,000 Muslims at the center have turned to Jesus in the last eight years.
Because many refugees remain on the move, an informal network of new churches for Muslim converts has begun spreading in Britain, the Netherlands, Germany and elsewhere. One church in Berlin has counted 1,200 Muslims converted in just three years, most of them Afghans and Iranians. At a Persian church in Hamburg, meanwhile, more than 600 Pakistanis and Afghans lined up to be baptized during one service. According to a report in The Daily Beast, thousands—maybe tens of thousands—of Muslims have become followers of Jesus across Northern Europe.
One young woman from Iran told the German magazine Stern, "I've been looking all my life for peace and happiness, but in Islam, I have not found them." Another convert said the love of Christ made all the difference. "In Islam, we always lived in fear," he said. "Fear God, fear of sin, fear of punishment. But Christ is a God of love."
Of course, while all this is good news for Muslims, it's not news to you, if you've been following BreakPoint. We've highlighted the ground-breaking research of David Garrison, author of the eye-opening book A Wind in the House of Islam. After conducting 1,000 interviews with Muslims who met and decided to follow Jesus, David says that the pace of Muslim conversion is accelerating. Of the 82 people movements of Muslims becoming Christians since Islam was founded, 84 percent have occurred within the last two decades. Millions who used to follow Islam are now following Jesus.
"In the last couple of decades," Garrison told my colleague John Stonestreet, "we began learning of more and more places in the Muslim world where Muslims are saying, 'We realize we didn't have salvation in Islam. But we have found assurance of salvation in the person of Jesus Christ.'"
So while the wars and upheavals in the Middle East and Asia have sparked a crisis of, might I say, biblical proportions, God continues His quiet work of saving sinners and transforming lives. As Joseph in the Old Testament said, what man meant for evil, God meant for good, for the saving of many people! That, my friends, is the rest of the story! 
Copyright 2016 by the Colson Center for Christian Worldview. Originally published at breakpoint.org. Reprinted with permission.
Charles Wendell "Chuck" Colson was an Evangelical Christian leader who founded Prison Fellowship and BreakPoint. Prior to his conversion to Christianity, he served as Special Counsel to President Richard Nixon from 1969 to 1973.