OVER A MILLION POLES GATHER TO PRAY FOR THEIR COUNTRY; MAINSTREAM MEDIA CALLS IT ISLAMOPHOBIC
constitution.com/million-poles-gather-pray-country-mainstream-media-calls-islamophobic/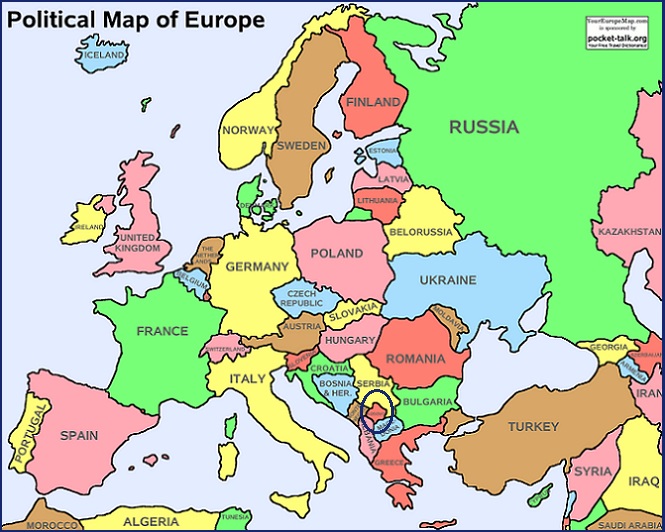 Almost 90% of the people in Poland identify as some denomination of "Christian" with about 87% of the population claiming to be Roman Catholic. So when more than 1 million Polish citizens gathered at the nation's borders to pray for the future of their country, they were mostly praying as Christians.
Today, the nations of Poland, Hungary, Czechia, and Slovakia are all united against the rest of the European Union (EU). These four Eastern European nations argue that the immigration policies of the EU are threatening to destroy the continents political and economic stability. These nations see the flood of immigrants as a real threat to their future, and so the people gathered to pray – not against immigration, but for salvation from the possible calamity that lies ahead for Europe.
Sadly, that's not what the mainstream media sees. Instead of recognizing an amazing moment of Polish solidarity and hope for peace and prosperity, what the media saw was a massive case of Islamophobia.
Here's what the so-called unbiased, mainstream media had to say about the prayer gathering:
The AP warned that Saturday's national event, which was endorsed by Polish church authorities, had "anti-Muslim overtones."

Citing an "expert on xenophobia," the AP said that the border prayer event "reinforces the ethno-religious, xenophobic model of national identity," and represents a "problematic expression of Islamophobia" in the country.

The AP wasn't the only mainstream media outlet to take issue with the overtly Christian commemoration, which was openly supported by Poland's prime minister, Beata Szydło.

The British Broadcasting Corporation (BBC) called the rosary prayer "controversial," suggesting that the event could be seen "as support for the government's refusal to accept Muslim migrants."

Drawing together these expressions, Newsweek magazine proclaimed that the border prayer was a "controversial event seen as anti-Muslim," and repeated the AP story that "the prayers seemed like a way to express Islamophobia."