TWO REVIEWS OF JESUS SON OF GOD, A STUDY OF PASSION WEEK
Vinson Synan, Ph.D., Interim Dean, Oral Roberts University, School of Theology and Mission.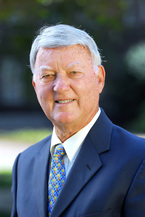 This is surely the best book I have read on the passion of Jesus Christ.I have known Frank Tunstall for many years. As a student at Emmanuel College he showed unmistakable marks of future leadership. He is also a member of the ORU seminary graduating Class of 1969, earning his M. Div. degree. He went on to be a leading churchman and scholar as well as an able writer. This book, Jesus Son of God, A Study of Passion Week Anchored in the Gospel of John, is another example of his wonderful ministry of writing. This book on the passion of Christ is extremely valuable because it includes many helpful features that bring great light to the scriptures. These include his "THINK ABOUT IT" applicational inserts, and the inclusion of many appropriate hymns and some quotations from leading writers and thinkers. It will be a blessing to read it during lent and the Easter season each year.
Bishop James Leggett, President of Holmes Bible College (retired); Presiding Bishop of IPHC, (retired).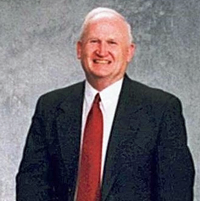 I am so proud for our church that one of its sons has produced such an excellent book. I especially liked the section on the Farewell Discourses of Jesus. All of our conferences and churches should welcome Dr. Tunstall's final volume in the outstanding series on Jesus Son of God. From His experience as pastor, church planter, professor, college president, conference bishop, and camp meeting speaker, he has written three volumes of excellent exposition of John's gospel focusing on John's own statement: "that you may believe Jesus is the Christ, the Son of God, and by believing you may have life in his name" (John 20:31).