THE PRECIOUS RING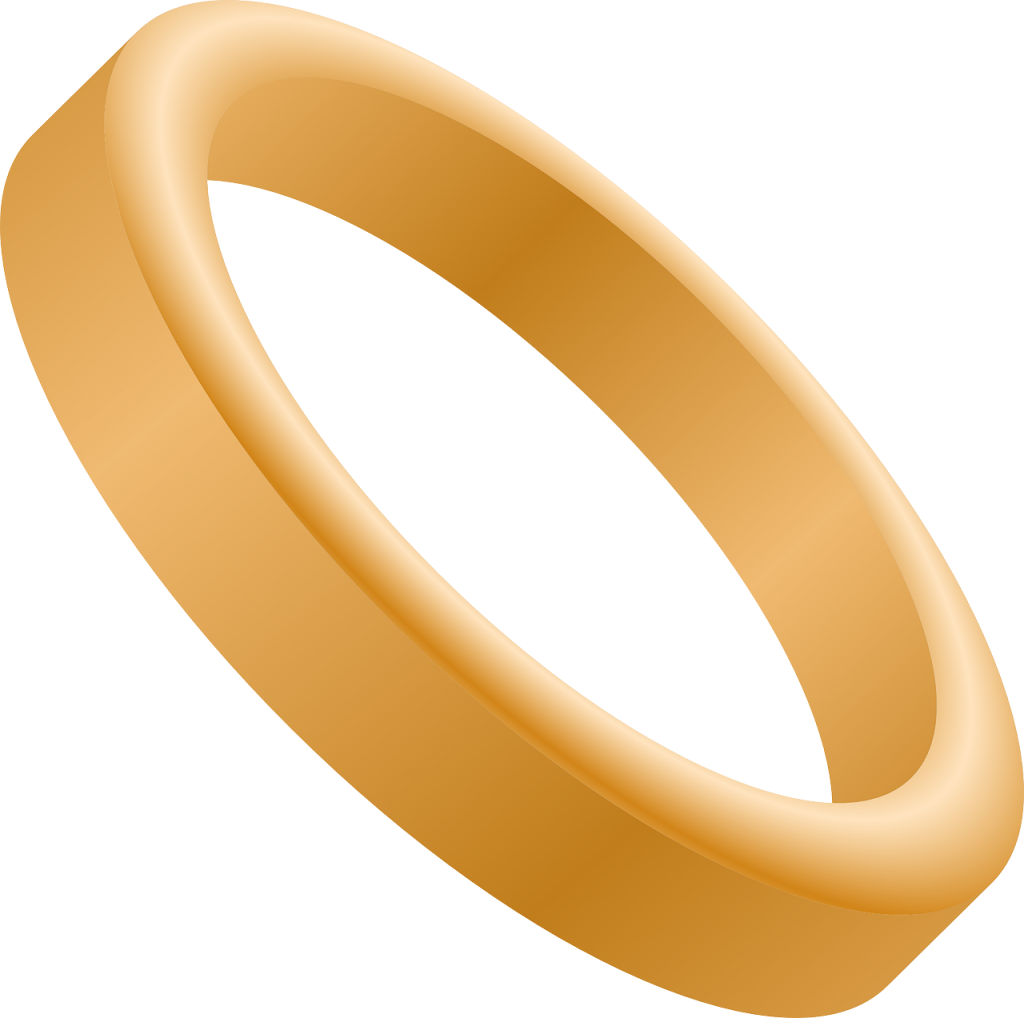 By: Frank G. Tunstall
We all have our treasures that we hold to strongly. Trying to list them all is futile; there are simply too many – dating relationships, car, beverages, clothes, sports, children, and the list goes on and on.
R. R. Tolkien in his book, Lord of the Rings, had the gift to communicate how dangerous it can be to hold too tightly to our treasures. His plot is built around a gold ring that wielded great power when properly used. But Tolkien also showed the ring could be addictive and even dangerous if the owner held on too tightly. One main character in the book even identified the ring with the name, the 'Precious.'
Tolkien wrote the book as a volume of fantasy, but the message is so very true to life.
Dear reader, is there something, or some things you are holding strongly to – s or practices that have now become addictions to the point the precious 'ring' is actually in control of you? You tell yourself you are not addicted because – I can stop anytime I want to – but in reality you are addicted. You don't stop because you can't stop.
In our walk with the Lord we are called on to acknowledge in heartfelt repentance Jesus as the Son of God and our personal Savior. In doing so, we make the decision to surrender our lives to the Lord, and that routinely means walking away from things that have been precious to us.
Surrendering the bad and the good
We usually think of surrender in this contact as giving up and releasing the bad in our lives – such things as habits, relationships with people, and imaginations, that are slowly but surely eating away our souls (Hebrews 12:1). Sometimes moms and dads face it, trying to hold to their children too tightly, wanting to manage their lives even in adulthood.
We also need to understand Jesus calls on us at times to surrender what is good for us, and we will never know God's best until we make the sacrifice. Missionaries face it all the time and so do their parents. Moms and dads surrender their children to God and watch them board a jet to fly half around the world to obey the call of God. Their children give up home and family that has been so precious to them, sacrificing all to say yes to the voice of God.
I have thought many times about Abraham whom God told to surrender his son, Ishmael, born to him by Hagar the bond woman. But Abraham loved the boy and earnestly begged God, "O that Ishmael might live before you" (Genesis 17:18). Abraham honestly believed Ishmael was good for the family, and he held a tight grip on his son. Ishmael was a 'precious golden ring' to him. Abraham simply could not imagine life without Ishmael. But the day came when Sarah, Abraham's beloved wife, gave him an ultimatum: "Get rid of that slave woman and her son, for [Ishmael] will never share in the inheritance with my son, Isaac" (Genesis 21:10).
Abraham went to God in prayer about his dilemma, and the word of the Lord to him was clear and emphatic: listen to Sarah and do what she tells you.
How many men would have happier families if each one would listen more to his wife!
To his eternal credit, Abraham obeyed God and released Ishmael, but it was painful for him beyond words. Ishmael was his son too, and Abraham loved him dearly.
The Bible does not show Ishmael ever came home to see his father again – imagine Abraham's pain – although Ishmael did attend his dad's funeral (Genesis 25:9).
By far the greater test for Abraham, however, came a few years later when God told him to "take his son, his only son, whom he loved, and go to the region of Moriah. Sacrifice him there" (Genesis 22:3).
God had promised Abraham that through Isaac God would make a great nation.
Would Abraham hold tightly this time to his only son Isaac, his 'most precious golden ring'?
Abraham did not. Instead, Abraham took Isaac with him to Moriah, prepared the altar there, placed Isaac on it, and drew back his knife to sacrifice his son, his only son, who was given to Abraham and Sarah by a divine promise (Genesis 17:21; 18:10). Abraham did it believing God could raise Isaac from the dead (Hebrews 11:19).
In that moment:
"The angel of the Lord [no doubt Jesus, the Messiah] called out to him from heaven, 'Abraham! Abraham!'
"Here I am," he replied.
"Do not lay a hand on the boy," he said. "Do not do anything to him. Now I know that you fear God, because you have not withheld from me your son, your only son….
The angel of the Lord called to Abraham from heaven a second time and said, 'I swear by myself, declares the Lord, that because you have done this and have not withheld your son, your only son, I will surely bless you and make your descendants as numerous as the stars in the sky and as the sand on the seashore. Your descendants will take possession of the cities of their enemies, and through your offspring all nations on earth will be blessed, because you have obeyed me'" (Genesis 22:11-12, 15-18).
God sent His only begotten Son to this earth in an incarnation, and He came to die in our place as an atoning sacrifice.
God stopped Abraham's sacrifice of Isaac, but His heavenly Father did not stop His Son's sacrifice. Instead, He raised Him from the dead, immortal and incorruptible, never to die again!
Satan tried to give Jesus a very addictive 'precious golden ring' – all the kingdoms of the earth – but the Lord did not take the bait. Instead, He was determined to carry out His Father's plan (Matthew 4:1-11).
Dear reader, what is your Ishmael, or your Isaac – the good or the bad – the 'ring' in your life you need to turn loose? When the Lord asks you to surrender something dear to you, He already has a plan to give you something better. He loves you so much He died in your place. You can trust Him.
A person who will not release the apple of his eye, his habits, immoral choices, and addictions, invariably holds on because he does not trust Jesus enough.
Do you trust Him?
I challenge you, please think about it and lay your habits and possession on the altar. Surrender your 'golden ring' to Him and watch the blessings that begin to come into your life. Abraham's immediate blessing was a ram caught in a thicket that he could sacrifice, and the discovery of God as Jehovah Jireh, the God who provides!
So please, never forget, when you surrender to Jesus, He will always reward you with something better.