"Brothers, What Shall We do?" REPENT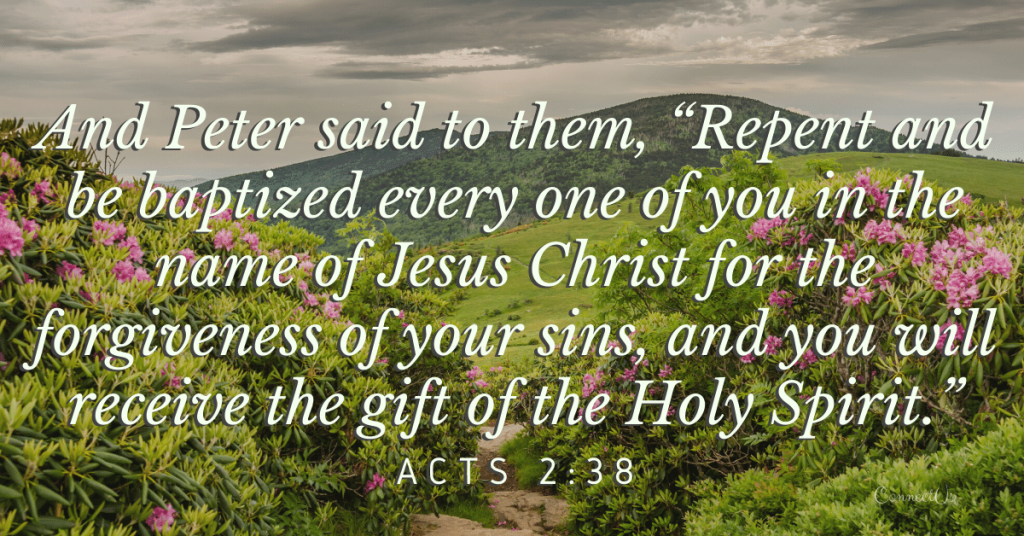 By: Frank Tunstall, D. Min.
Peter wrapped-up His indictment on that grand first Pentecost by saying, "Let all Israel be assured of this: God has made this Jesus, whom you crucified, both Lord and Christ" (Acts 2:36; see also Acts 4:10). With this conclusion of Peter's Pentecost sermon, he sealed the indictment against the evil men who crucified Jesus. At the same time he offered hope, because Jesus indeed is both the Lord and the Christ (the Messiah) who forgives and restores.
The book of Acts shows the Holy Spirit loves people enough to be both passionate and confrontational, with the goal to require people to face their sins against God and make a 'yes' or 'no' choice about following Jesus. It is a theme that flows throughout Acts. The Spirit leads all who are willing to full repentance before God. It includes turning around and getting on the right road, the Jesus Road, in a new beginning with a new heart. Yes, the Holy Spirit confronts people with the truth of Jesus' death and resurrection and promises them the forgiveness of God.
"All Israel" in Acts 2:36 embraces the Jewish people wherever they live, anywhere in the world. It also embraces the Gentile world. Peter made that clear when he preached, "The promise is for you and your children and for all who are afar off – for all whom the Lord our God will call" (Acts 2:39).
Confrontational? Yes, at Pentecost Peter indicted the crowd for murder and accused them of the heinous crime of killing their own Messiah. Peter also proclaimed God had made Jesus "both Lord and Messiah." But even at this point in the sermon, no rocks went flying to stone Peter; instead, the crowd was "cut to the heart." They started asking, "Brothers, what shall we do?"
Peter responded: "Repent and be baptized, every one of you, in the name of Jesus Christ for the forgiveness of your sins. And you will receive the gift of the Holy Spirit. The promise is for you and your children and for all who are far off — for all whom the Lord our God will call. With many other words he warned them; and he pleaded with them, 'Save yourselves from this corrupt generation'" (Acts 2:38-40). This passage is an early New Testament formula for being born again and receiving the Holy Spirit. But how does a person repent for murdering His Messiah? It certainly will not be flippant and casual. Instead, such a grievous crime calls for being filled with Godly sorrow (2 Corinthians 7:10-11).
We are all born in sin, and death is the wages of sin. It is appointed unto man once to die and after this the judgment. So many, however, are haughty in their attitude toward God. They remind me of the British general, Oglethorpe, who was talking with John Wesley. The general said to Wesley, "I never forgive and I never forget." To which Wesley replied, "Then, sir, I hope you never sin."
The doctrine of repentance taught in so much of the Lord's church today is far too trite and commonplace. Oh! for gospel preaching to be so full of the Holy Spirit that God's heavy hand of conviction for sinning against God burns peoples' hearts (Psalm 32:4-5).
"With many other words [Peter] warned them; and he pleaded with them, 'Save yourselves from this corrupt generation'" (Acts 2:40-41). Three words stand out here – warned, pleaded and corrupt. The Greek word translated warned carries the idea of giving earnest testimony and witness. The word translated pleaded communicates to beseech or to entreat, even to pray. Corrupt indicates warped, perverse, and crooked.
"With many other words [Peter] warned them [earnestly witnessed to them and gave testimony, beseeching and entreating the people in the crowd] saying, "Save yourselves from this corrupt [warped, crooked, stubborn, obstinate, and bullheaded] generation."
Does this description fit America today?
Peter's earnest warning was merited. He knew for a fact corruption was in the temple religious system; his boldness to say it in that very public setting came from the Holy Spirit. We should be reminded again Jesus Himself had the boldness to refer to the temple as "a den of thieves" (Matthew 21:13; Mark 11:17; Luke 19:46).
The Jewish leadership in cooperation with Rome a few weeks earlier had done the unbelievable and crucified their own Messiah. What could be more corrupt? Abraham, Moses, and David would have been horrified and shamed beyond belief for their descendants to do such a wicked deed as crucifying their own Messiah. They would surely have thought, "What in the world has our nation come to; have they gone crazy?" So many prayer warriors are asking that same question today and crying to God for mercy and a new awakening.
The tragedy of the decision to kill Jesus meant they were rejecting their Savior and doing it in the most callous way possible. They would lose their souls if they did not repent; Jesus had made that clear. Repentance here means a complete change of heart; turning around in a total new beginning; making a fresh start. "I am the way and the truth and the life," the Lord said. "No one comes to the Father except through me" (John 14:6).
"Those who accepted [Peter's] message were baptized, and about 3,000 were added to their number that day" (Acts 2:37-41). The implication is that over 3,000 were present. However, not all who heard the word Peter preached received it, but the three thousand did and were baptized. What a harvest!
Ah! Our Lord forgives and forgets.
Clara Barton, founder of the American Red Cross, was reminded one day of a vicious deed done to her years before. But she acted as if she had never even heard of the incident.
"Don't you remember it?" her friend asked.
"No," came Barton's reply, "I distinctly remember forgetting it."
Yes, our Lord has the capability to both forgive and forget!