THE HOLY SPIRIT, OUR GUARANTEE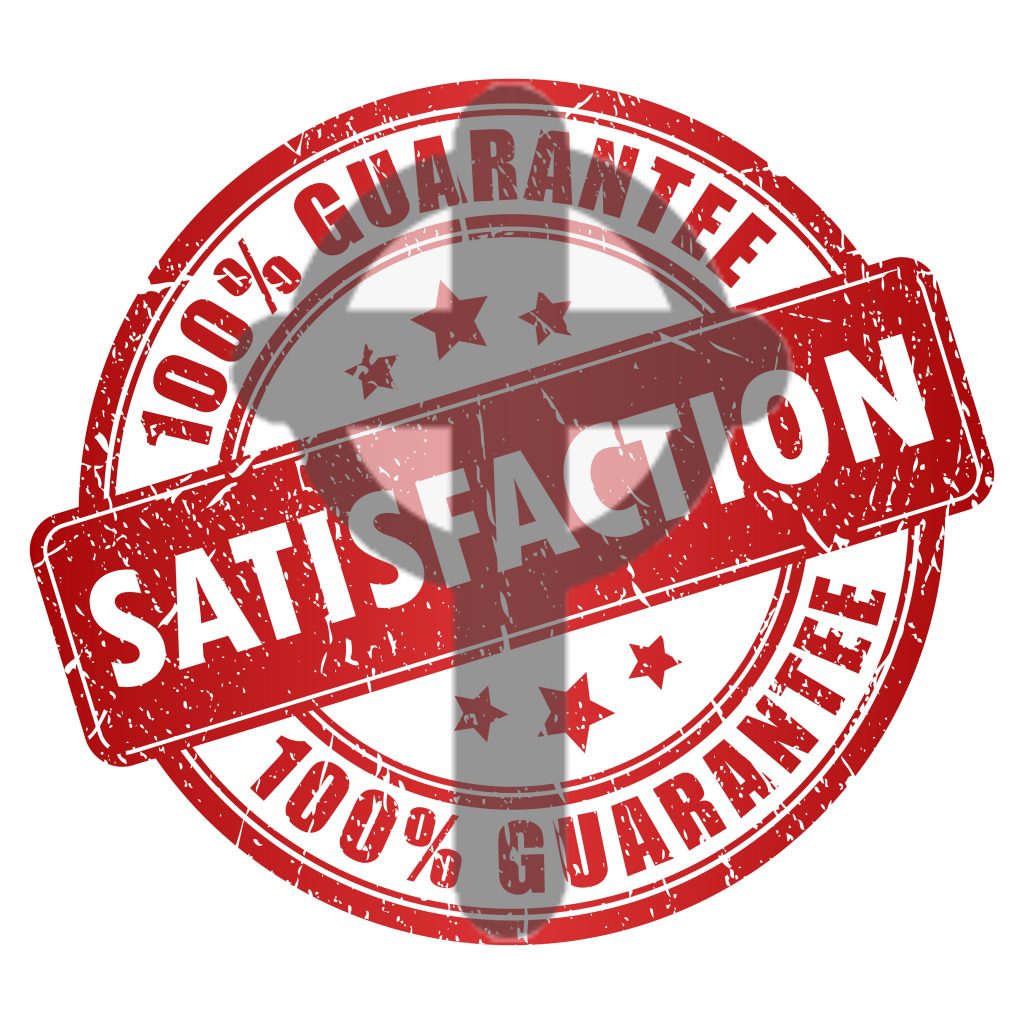 By: Frank Tunstall
"It is God who has made us for this very purpose and has given us the Spirit as a deposit, guaranteeing what is to come" (2 Corinthians 5:5).
Pentecost Sunday is at hand. As we prepare our hearts for a fresh anointing of the Holy Spirit's power, we must not let the day become merely a lesson in church history. Instead, please consider with me the precious role of the Holy Spirit as a deposit and a seal, and a guaranty of what is ahead for the children of God (2 Corinthians 1:17-22).
Oh! my dear reader. Just knowing this is enough motivation to send us back to our Upper Room for a fresh infilling of the Holy Spirit, so that we continue to walk in the Spirit.
"[God] anointed us, set his seal of ownership on us, and put his [Holy] Spirit in our hearts as a deposit, guaranteeing what is ahead" (2 Corinthians 1:21-22).
Paul was writing to the Corinthians in part to defend his good intentions to visit them again, but the visit had not worked out. Some critics were accusing Paul of saying "Yes" out of one side of his mouth, and "No" out of the other. Paul asserted with deep conviction he was not that kind of person. "As surely as God is faithful" Paul said, "our message to you" was faithful too. It was not both "Yes" and "No" (2 Corinthians 1:17-20).
Paul then applied this understanding to Jesus Christ, the Son of God. Jesus is clearly a faithful and dependable straight shooter. Each of Messiah's promises, regardless how many thousands exist, are "Yes" assurances as they await their time on the divine calendar. As for us, our role is to say "Amen" to everything spoken to us by Jesus our Messiah. This means we speak the "Amen" or "so be it," to the glory of God, who feels delight when we wholeheartedly believe His word and stand anchored in Christ.
"Now it is God who makes both us and you stand firm in Christ. He anointed us, set his seal of ownership on us, and put his Spirit in our hearts as a deposit, guaranteeing what is to come" 2 Corinthians 1:21-22).
The Holy Spirit is the member of the Godhead who stands behind and empowers this guaranty.
Jesus is the Anointed One, the Messiah, and born-again believers enjoy anointing for service. Part of the anointing is that God "sets His seal of ownership on us" (2 Corinthians 1:22). The "seal" carries the legal idea of a stamped and properly attested document. The illustration fits that the document is notarized, the legal stamps are affixed, and it is filed in the courthouse. The guaranty that goes with the promises of our Lord is far-and-away greater assurance than a notary stamp.
The concept of earnest money also fits. Earnest money is used to give assurance of intent to complete a transaction; a buyer, for example, is serious and plans in good faith to follow through. When it comes to the promises of God, the earnest payment is the blood of Jesus, and the Holy Spirit makes the deposit in our hearts, "guaranteeing what is to come" (1:18-22). Ah! The promises of God are "Yes," and "Amen," or "So be it."
A guarantee is only a piece of paper, however, and its promises are no better than the integrity of the person or corporation standing behind the written promises.
"You also were included in Christ when you heard the word of truth, the gospel of your salvation. [We describe this as being saved.] Having believed, you were marked in him with a seal, the promised Holy Spirit, who is a deposit guaranteeing our inheritance until the redemption of those who are God's possession — to the praise of his glory" (Ephesians 1:13-14).
Wow! We have been given a solid warranty, stronger than steel.
My wife and I not long ago purchased a back-porch swing. Time proved it was built with rotten wood, and all too soon it crashed. When I took it back, the manager gave me a full cash refund without asking any questions. With that kind of guarantee I would have purchased another one of their swings, but they did not have another in stock.
On another occasion, we purchased two trees at a nursery and were given a one-year warranty. The trees did not live, and the guarantee died with them.
A few years ago, we bought a lawn mower. The tag showed it had an excellent warranty, but this statement was written in large letters, "This guarantee will be void if used for commercial purposes."
When we have heard the word of truth, the gospel of our salvation, and continue to serve with repentant hearts, the guarantee of the Holy Spirit is our assurance.
What a blessed promise! A day is coming when the guarantee, the seal, and the deposit will blossom into the reality of eternal life with God in heaven. The Holy Spirit stands behind the pledge of life everlasting with Christ. Indeed! All who believe Jesus is the Son of God and are walking in His footsteps have a wonderful inheritance awaiting them. And it all is "to the praise of His glory."
There is coming a day when no heartaches shall come
No more clouds in the sky, no more tears to dim the eye.
All is peace forevermore on that happy golden shore,
What a day, glorious day that will be.
Author unknown to me