UNEXPECTED JOY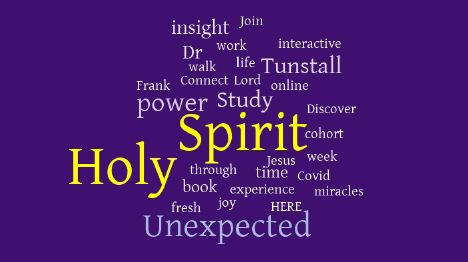 By: Frank Tunstall and Phil Larson
Join us as we pray and study Scriptures together for the next great revival led by the Holy Spirit. Unexpected joy, insight, power, unity, answers, miracles, healing, and gifts are here.
Discovering The Job Description of the Holy Spirit, by Frank Tunstall, D. Min.
Members, ministers, and masses struggle to be current, motivated, inspired, and informed.  Right?  Make a difference. Study with us! The book is accompanied by videos, worksheets, prayer, worship, and fellowship. WOW! This is a full interactive and mentored journey of the Holy Spirit.  Connect mentally, emotionally, spiritually, physically, and relationally. This is simple and fulfilling growth in grace and peace and power.  Discover fresh scope of insight and realization of the Holy Spirit.  Apply your discovery. Rearrange your schedule and join power-packed July cohort (workshop group).
Phil Larson delivers prophetic integration into the learning experience with cutting edge approach. Dr. Tunstall's work as an author is outstanding. Here is a professional approach like no other. Together we serve.
Rearrange your schedule! Make time!
Study on your time. Study in your place. Online, interactive communication brings this to your doorstep.
Wise ministers like Dean Morgan and Wyatt Cook have already enrolled. Larry Jones aided by Wyatt Cook will spearhead sales in the Archives booth at Camp Meeting.
Say, "YES!"
Testimony
One pastor writes: The book is impacting me powerfully. No matter what the enemy throws at me I know he is defeated and through the power of the Holy Spirit I will always be able to overcome him. I don't have to live defeated life. I just need to keep reminding myself, greater is He that is in me than He that is in the world. Through the power of the Holy Spirit' I can live every day in victory.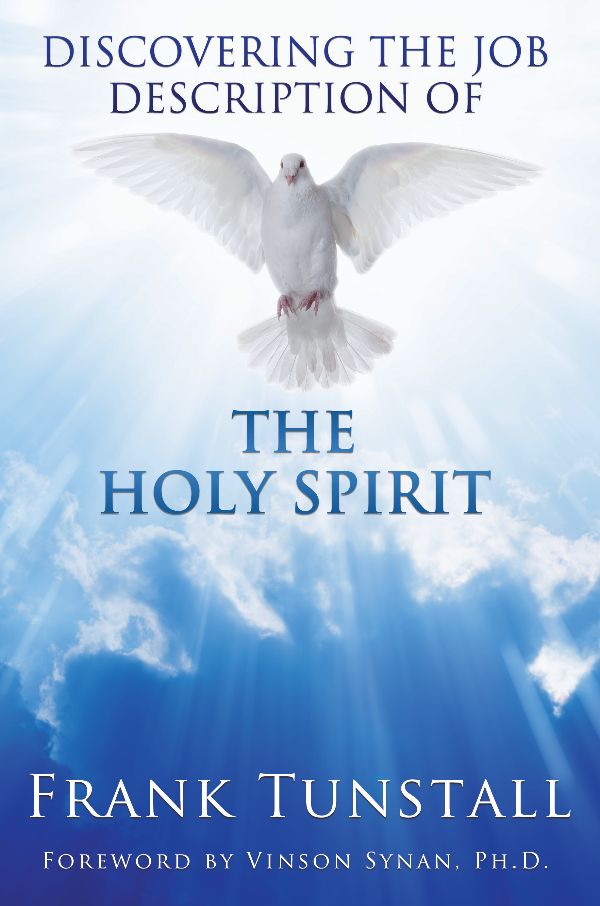 Dr. Tunstall's battle with Covid 19. In his walk with our Lord, Dr. Tunstall suffered with COVID. At 77-years-old, His life was clearly threatened. Twice his oxygen level fell drastically, and pneumonia attacked. Many people prayed. The Holy Spirit took him out of Covid prison. Hear him tell this story. Read it.  The Holy Spirit has more work for him to do; his book is part of it. The Lord was with him when neither his wife nor his children could visit in hospital. "No one can quarantine the Holy Spirit!" 
REGISTER NOW! http://bit.ly/holyspirit2107
A bird's eye view. Start with the first 15-week cohort.
The Payback of Miracles
Discover anew your Upper Room
Hear the Holy Spirit with clarity
Refresh your experience as a living temple
Experience fresh power and grace
Receive love and discipleship in your journey
The Process of Growth
Each week fresh video from Dr. Tunstall, reading assignment, and your interactive online course work. Prayer and praise time is built into each study.  Immerse yourself in the Holy Spirit.  1-1.5 hours week.  Every month jump online with others worldwide, with Dr. Tunstall.  Our unexpected Holy Spirit joins us as we connect with brothers and sisters in Christ.
The Path of the Holy Spirit
Incarnation – Unexpected unity – Connect with valuable insight as the Holy Spirit brings us Jesus and keeps Him forefront.
Old Testament – Unexpected answers – Listen as prophets discover and release God's power, purpose, and presence.
Life of Jesus and His Disciples – Unexpected power and insight – Walk with our Lord as the Holy Spirit launches local church and empowers and releases insight into our world.
After Jesus' resurrection and ACTS of Apostles – Unexpected community and miracles – Loving fellowships of community and congregation establish the church and grow to influence culture.
Epistles – Unexpected depth in Christ, gifts, and healing – Prison, pastoral letters, and epistles provide instruction in righteousness.
Revelation – Unexpected joy and protection – Embrace Him showing incredible confidence in His love and mercy and control.
START HERE
Register for July 6thzoom (6:00 PM Central time zone).  Join with others from across country.   http://bit.ly/holyspirit0721zm  After registering, you will receive confirmation email containing information about joining cohort (class).
Take free preview walk through:  http://bit.ly/holyspirit2107
Biographies:
Dr. Frank Tunstall is a pastor, academician, and pastor of pastors.  He served as bishop and superintendent of Heartland Conference, IPHC, for eight years. He pioneered Northwest Christian Center (now Reflection Church) in Oklahoma City, and served that congregation twenty-three years. He was also president of Southwestern Christian University in Oklahoma City, and editor in chief of IPHC publications and editor of Advocate, then church's official publication. Dr. Tunstall holds five earned degrees and has written seven books primarily focused on Bible Theology.
Dr. Tunstall and his wife, Lu, are in their fifty-eighth year of marriage and live in Yukon, Oklahoma. They have two living children and five grandchildren. By his own choice, Dr. Tunstall is his wife's caregiver as we together deal with her memory issues. This means his travel is limited, but he has his computer!
Rev. Phil Larson is director of SOLUM Community Transformation Initiative and pastor and prayer leader on  Morning Moment on Facebook, Angel95fm, and bpnradio.com. Phil exudes positive expectation of excellence for our families and future.  Phil's organizational, ministerial, and community impact career spans four decades.  As community activist, Phil dedicates his life to engaging and educating fathers, leaders, legislators, and families through partnerships with pastors and churches, government, education, media, non-profits, and congregations.  Phil has been key leader in unity work among Christian congregations of diverse denominational and cultural backgrounds.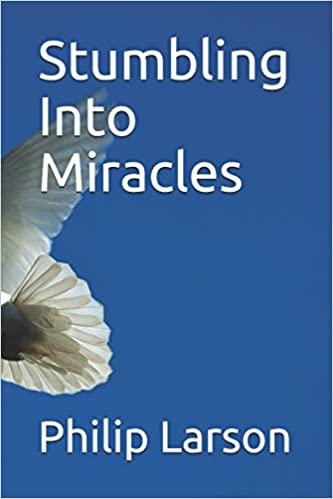 Phil taught for 7 years in congregation-based Bible school and helped develop, launch and oversee some 50 ministries including a fulltime mission serving 20,000 meals month with 12 services a week, kids ministry with 650 kids, and organization and operation of 5,000-member multi-cultural congregation.  Author of multiple books, his latest is Stumbling into Miracles – Journey of Discipleship in Power. [Available at Amazon.Com]