HOW WE GOT OUR BIBLE: CHRISTIAN HISTORY TIMELINE
 http://www.christianitytoday.com/history/issues/issue-43/how-we-got-our-bible-christian-history-timeline.html
Have you ever wondered how the Bible has developed through the centuries, so that we today have the Bible in English?
Dr. Phillip Comfort does a good job tracing the development of the Bible in this chronology, up to the publication of the King James Bible in 1611.
One of the major points of contention that produced the Reformation was the fact that the Roman Catholic Church, headquarted at the papal seat in Rome, forbade publishing the Bible into any language other than Latin. In fact, the punishment was death, and people like John Hus and William Tyndale paid the ultimate price for us to have the Bible in English. – Pastor Frank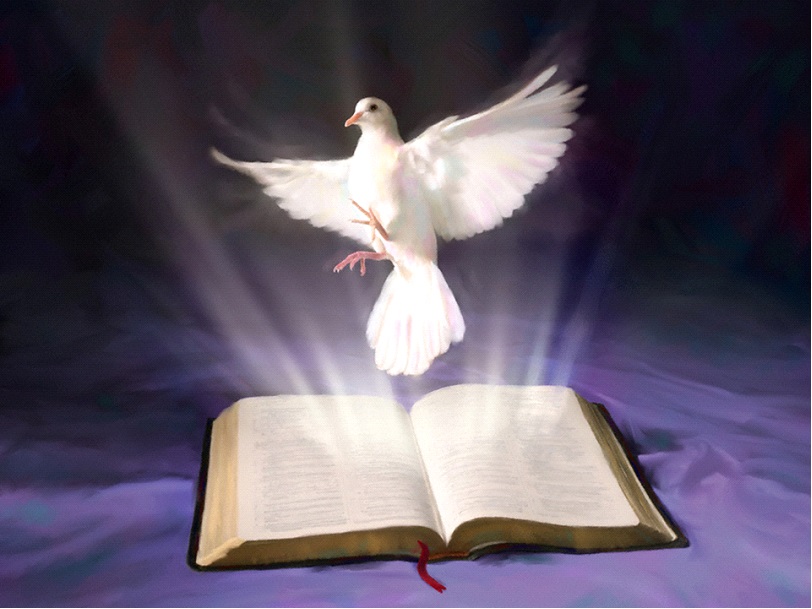 A brief chronology of how we got 'The Good Book'
By: PHILIP W. COMFORT
Early Development
1400–400 B.C.Books of the Hebrew Old Testament written
250–200 B.C.The Septuagint, a popular Greek translation of the Old Testament, produced
A.D. 45–85? Books of the Greek New Testament written
90 and 118 Councils of Jamnia give final affirmation to the Old Testament canon (39 books)
140-150 Marcion's heretical "New Testament" incites orthodox Christians to establish a NT canon
303-306 Diocletian's persecution includes confiscating and destroying New Testament Scriptures
305-310Lucian of Antioch's Greek New Testament text; becomes a foundation for later Bibles
367 Athanasius's Festal Letter lists complete New Testament canon (27 books) for the first time
397 Council of Carthage establishes orthodox New Testament canon (27 books)
400Jerome translates the Bible into Latin; this "Vulgate" becomes standard of medieval church
English Versions From Latin
650 Caedmon, a monk, puts Bible books into verse
735 Historian Bede translates the Gospels
871-899 King Alfred the Great translates the Psalms and 10 Commandments
950 The 7th-century Lindisfarne Gospels receive English translation
955-1020 Aelfric translates various Bible books
1300 Invention of eyeglasses aids copying
1325 Both Richard Rolle and William Shoreham translate psalms into metrical verse
1380-1382 John Wycliffe and associates make first translation of the whole Bible into English
1388 John Purvey revises Wycliffe Bible
1455 Gutenberg's Latin Bible—first from press
English Versions From Greek
1516 Erasmus's Greek New Testament, forerunner to the Textus Receptus used by KJV translators
1525 William Tyndale makes the first translation of the New Testament from Greek into English
1536 Tyndale strangled and burned
1537 Miles Coverdale's Bible completes Tyndale's work on the Old Testament
1538 Great Bible, assembled by John Rogers, the first English Bible authorized for public use
1560 Geneva Bible—the work of William Whittingham, a Protestant English exile in Geneva
1568 Bishop's Bible—a revision of the Great Bible
1582 Rheims New Testament published
1607-1611 King James Version, the "Authorized Version," is printed.
—————————————
Dr. Philip W. Comfort is visiting professor of New Testament at Wheaton College and author of The Quest for the Original Text of the New Testament (Baker, 1992).