AMERICA NEEDED SPIES. MANY MISSIONARIES WERE READY AND WILLING
https://www.christianitytoday.com/ct/2019/september/matthew-avery-sutton-double-crossed-missionaries-spies.html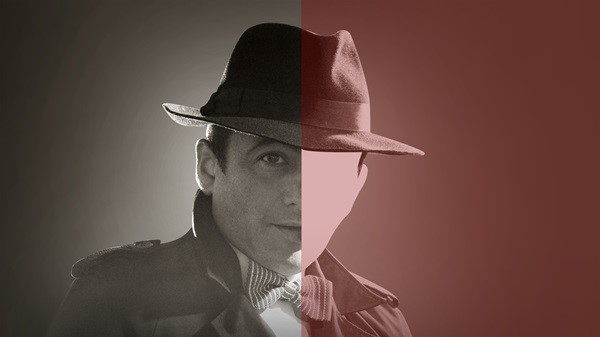 They regretted some of what they were asked to do, but they thought defending democracy was worth it.
I would welcome dialogue from any of my readers after reading this article. As you think about its message, consider going back to the Old Testament story when King David was fleeing from Absalom, but sent one of his most  trusted men back to Jerusalem to counter the counsel of Ahithophel. You might also read the story of Rahab who lied to protect Joshua's spies. Pastor Frank
By: Andrew Preston
William Eddy was one of the most effective intelligence officers in American history. During World War II, he was among the first to join the Office of Strategic Services (OSS), the nation's first permanent espionage agency. After the war, he helped found the CIA. He was also a decorated veteran of World War I and, in civilian life, an educator, devoted husband, and father. But none of those roles really captures the true William Eddy: Above all, he was a man of God.
Eddy was born in Lebanon in 1896 to Presbyterian missionaries. Raised in the Middle East, he became fluent in Arabic and French and went to college in the United States. After earning a doctorate from Princeton, he went on to teach English at the missionary-founded American University in Cairo and later at Dartmouth. With his linguistic abilities and insider's knowledge of the region, Eddy was recruited to the OSS by William "Wild Bill" Donovan, the founding father of modern American espionage. Eddy became America's man in the Middle East, helping make possible the Allied invasion of North Africa in 1942. He acted as an interpreter between President Franklin D. Roosevelt and Saudi King Ibn Saud at their meeting in 1945, which established the US-Saudi alliance. Yet no matter where he was, Eddy rarely missed a Sunday service.
Eddy's remarkable career—part missionary, part spy—might seem unusual, but as Matthew Avery Sutton shows in his magnificent new book, Double Crossed: The Missionaries Who Spied for the United States During the Second World War, it was anything but. The wartime role of American missionaries has largely faded from memory, but Sutton's entertaining and insightful narrative recovers it in full.
Double Crossed is the latest book to ride a wave of scholarship covering the influence of religion upon American war and foreign policy. Indeed, Sutton himself is new to the genre; he is one of the foremost historians of American religion writing today, but this is his first work of diplomatic and military history. His previous books include a justly celebrated biography of Pentecostal leader Aimee Semple McPherson and a highly original examination of apocalypticism in American culture and society. He brings the same intimate knowledge and understanding of religion to Double Crossed, paired with a sophisticated grasp of geopolitics, statecraft, and wartime strategy. The result is not only a profound history of American Christian missions but also one of the most original and interesting histories of World War II in several decades.
The Cross or the Flag?
Many of America's first spies were missionaries or came from missionary backgrounds. Often enough, they were the only Americans who had lived abroad—not just among locals but as locals. While other American spies learned about the world through books and couldn't really grasp its full range of quirks and complexities—"like tourists who put ketchup on their tacos," as Sutton puts it—missionaries spoke several languages and knew the subtle differences between local dialects. They understood local cultures and faiths from the ground up and knew intuitively how to navigate between them. They knew, in short, "how to totally immerse themselves in alien societies." But they always identified first and foremost as Christians and as Americans, and when they were called to serve the nation, they did not hesitate to do so.
With deep scholarly insight and a novelist's storytelling gifts, Sutton tells their story through the extraordinary lives of four missionary spies: Eddy, Stephen Penrose, Stewart Herman, and John Birch.
Eddy, the devout Presbyterian descended from two generations of missionaries, is perhaps the leading figure. His grandparents helped found the missionary school that eventually became American University in Beirut (AUB). His wife, Mary, was also a missionary kid. After the US entered World War I, Eddy joined the Marines and was injured at Belleau Wood, one of America's bloodiest battles and a key turning point in the Allied road to victory. Before Pearl Harbor in 1941, when it looked like the US would enter World War II, the 45-year-old Eddy re-enlisted with the Marines. But his skills were too valuable for combat, and the OSS poached him, with a secondment to the State Department giving him diplomatic cover.
Stephen Penrose was a Congregationalist from Walla Walla, Washington. After graduating from Whitman College and teaching at AUB, he earned a PhD in philosophy at Columbia. Penrose returned to his alma mater as a professor, but he left academia to take up a position in two important missionary organizations. With the outbreak of war, he fit exactly what Donovan was looking for at his new spy agency. Along with Eddy, Penrose oversaw US interests in North Africa and the Middle East.
Stewart Herman was a Lutheran from Pennsylvania, born in 1909 and educated at Gettysburg College. During the Depression, he attended graduate school at the University of Strasbourg, located in France but only a few miles from the German border. There he learned both French and German, which enabled him to pursue his studies at two of Germany's most prestigious universities, Göttingen and Tübingen. In 1936, he accepted an invitation to become pastor of the American Church in Berlin, where he witnessed the Nazi march to war and met regularly, in secret, with the anti-Nazi Confessing Church. The US embassy, recognizing the value of his linguistic talents and local network, hired him as a translator shortly after war broke out. When he returned to Washington for the first time in a decade, the OSS immediately snapped him up.
Birch, a self-described "hard-shell fundamentalist," is probably the most famous of the missionaries in Double Crossed, thanks to the extremist John Birch Society that adopted his name, but Sutton reveals a new side to him. Birch was born in 1918 to Presbyterian missionaries in India, but his parents soon returned to the United States, and he was raised as a Baptist in Georgia. In 1940, after attending Mercer University, he went on mission to China, where he immersed himself in Chinese society. He quickly gained fluency in Mandarin and several other dialects, lived simply, and dressed and ate like the locals.
If Eddy had a contender for the most successful of Sutton's missionary spies, it was Birch, who rescued dozens of downed Allied airmen in the remote Chinese interior and relayed vital information on Japanese targets from deep behind enemy lines. His two closest mentors—the firebrand preacher J. Frank Norris and the wartime aviator Claire Chennault, leader of the famed Flying Tigers squadron—epitomized Birch's approach to his task as a combination of national service and Christian devotion. In August 1945, only 10 days after Japan's surrender, Birch was captured, tortured, and killed by Chinese Communist forces.
Being a missionary spy was fraught with moral and spiritual tension. The missionary aspires to the highest morality, while the spy deliberately blurs the lines between right and wrong; the missionary preaches a gospel of love and kindness, but the spy must lie, cheat, and steal in order to complete the mission. "It is an open question," Eddy later observed with some regret, "whether an operator in OSS or CIA can ever again become a wholly honorable man." Sutton's title, Double Crossed, is a clever play on words that reveals these tensions between the methods of God and those of Caesar.
Missionaries faced a related moral dilemma: Which takes priority, the Cross or the flag? What would happen when the imperatives of Christian charity contradicted the needs of national security? Missionary spies were able to balance their commitments to church and state because these causes seemed to overlap during World War II. They believed the national cause was righteous enough to warrant all kinds of sacrifice. Eddy may have regretted what he was sometimes required to do, but he also said he'd do it again.
Even more, they believed that the defense of democracy was also a defense of religion—not just Christianity but all religions. FDR saw the war in such terms, frequently portraying the freedom of worship—the second of his famous "four freedoms"—as one of democracy's cornerstones and the Nazis as a threat to religion itself, not just to Jews. A grateful GI's praise of Birch as "the angry saint who kept a soldier's faith" captured how the missionary spies were able to combine their two callings.
Hiding in Plain Sight
Historians have only just come to terms with the importance of religion to US strategy and foreign policy. How can religion have an influence on American statesmen at all? The conventional answer is threefold, but Sutton adds his own twist.
First is the centrality of faith to many key figures in diplomatic and military history. From the four freedoms to an unofficial alliance with the Vatican, for example, FDR framed World War II as a religious struggle—a war between liberal democracy founded on religious faith and fascist tyranny rooted in godlessness. Indeed, for FDR and many other policymakers, the war was fought for the survival of religion itself. People think of George W. Bush as the most spiritual president in American history, and there are good reasons for doing so. But FDR would rank up there with him, and his faith was often reflected in wartime strategy.
Second, the United States was a highly religious country then, just as it is today, and a variety of religions found adherents in every stratum of society. Religious pluralism, safeguarded by the First Amendment's separation of church and state (which insulated the church from state interference and not just the other way around, as is commonly assumed today), did much to shape American politics and culture. Religious people were more likely to participate in civil society, and they were highly motivated by their ideals. Churches and synagogues provided existing networks of highly idealistic and motivated people, many of whom—either individually or as a group—had ties to the White House, Congress, and universities from which foreign policy experts often came. If they felt the government could be doing something better in terms of foreign policy, they made sure their views were known. And they could not be ignored.
Third, this political activism mattered because religious Americans were driven by moral concerns that transcended national borders—they saw themselves as members of transnational faith communities, not just as citizens of the United States. Moreover, their worldview was not transactional; this was a crucial difference from how other, non-religious Americans, such as businessmen, engaged the wider world. In other words, religious Americans wanted to change social relations along moral lines around the world, not simply participate in the commercial exchange of material goods. They wanted to make the world a better place, and their religious values shaped those efforts.
But there's actually a fourth reason, not really appreciated until now, provided by Sutton and explored in Double Crossed. Those of us who have researched the religious influence on American war, foreign policy, and politics have often felt compelled to read between the lines. After all, politicians and national security officials—even those who are personally devout—don't usually couch their statecraft in religious terms or use religious language in official documents. But Sutton shows that we don't always have to make educated guesses: Often the evidence is hiding in plain sight. His exhaustive digging in the archives reveals a deep and irrefutable connection between religion and statecraft. His central characters drew on their experience as missionaries to act as highly effective intelligence operatives, and they often framed their intelligence operations in terms of religious faith. Sutton is able to demonstrate this not by inference but by direct reference to a huge amount of evidence from records he found in government agencies as well as churches. His work is truly pathbreaking.
Changing Landscape
Sutton also inadvertently reminds us how much the American religious landscape has changed since World War II. Double Crossed is a riveting, informative book, but it is mainly a work of history.
Eddy is a good example: He was a liberal mainline Protestant, but by today's standards he would come close to being defined as a centrist evangelical. He was no biblical literalist, but he believed, writes Sutton, "that the United States was becoming too secular and that students were losing their understanding of the Bible and the Christian faith." This could be catastrophic, for knowing the Bible was "essential" to understanding the past and present. To ensure the continuation of a balanced education—of the sacred as well as the secular—he initiated a four-year course in "responsible citizenship" at Hobart and William Smith Colleges in upstate New York. "In Eddy's mind," observes Sutton, "all Christians were missionaries regardless of their jobs."
In Eddy's day, Christianity provided the nation's common ground. Now it comes from other sources too. Christianity remains a dominant force in American life, but it has to share space with other forces, from greater religious pluralism to secularization.
This means religion has the power to divide society as well as unite it. The Judeo-Christian tradition was first identified in the World War II era as a way to distinguish American freedom from Nazi tyranny. But since the 1960s, the Judeo-Christian tradition has given way to rising conflict between religion and secularism.
Evangelicals might lament this polarization of the public square, but they cannot easily reverse it. Eddy, particularly in his drive to see all faiths as partners in the same mission to protect liberal democracy, is instructive here too. Like his fellow missionary spies, he believed in the importance of religious tolerance and interfaith cooperation. To prepare for Operation Torch, the Allied invasion of North Africa, he drafted a pamphlet to be dropped from US planes: "Behold! We the American Holy Warriors have arrived! We have come here to fight the great Jihad of freedom! We have come to set you free!" Not from Islam, but from fascism and Nazism.
Religion has often provided the moral core for US foreign policy, and there is no reason to think this should change. At its best—for example, advocating for the rights of all religious minorities in Vietnam—the 1998 International Religious Freedom Act performs this function today.
But in an age when parts of the United States are becoming more secular (while many of the key national security challenges involve the role of Islam), exercising this role has become a more complicated matter. US foreign policy will be less successful if people believe it to be simply conflated with Christian mission. Yet difficult doesn't mean impossible, and it certainly shouldn't mean that religious Americans cease trying to align American foreign policy commitments with their moral convictions.
One gets the sense that Sutton's missionary spies would come to grips with this changing landscape—and respond accordingly. Double Crossed, then, is history at its best: enlightening our present condition by recovering a vital but forgotten chapter of the past.
———————————————
Andrew Preston teaches American history at Cambridge University's Clare College. He is the author of Sword of the Spirit, Shield of Faith: Religion in American War and Diplomacy (Knopf). Buy Double Crossed: The Missionaries Who Spied for the United States During the Second World War from Amazon