REMEMBER THIS WHEN YOU'RE TIRED OF PEOPLE
thrivingpastor.com/remember-this-when-youre-tired-of-people-2/?refcd=518301&utm_campaign=Remember+This+When+You're+Tired+of+People
By: John McGee  July 10, 2017 / Focus on the Family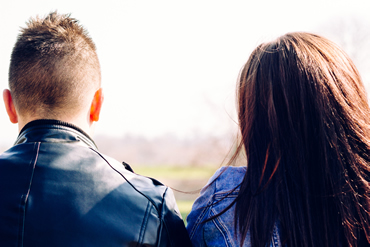 Have you ever been tired of people? Have you ever looked down on your Caller ID and let out a soft groan when you saw who it was? You know you're supposed to be kind, compassionate, and helpful, but sometimes, instead of seeing people as a blessing to engage with, you see them as a hassle to avoid. Let's be honest, sometimes it's hard.
I've never met a pastor that hasn't had these thoughts at some point – including myself. Recently when I've had moments when I didn't want to engage as I should, I've tried to remember something that made a huge difference.
What is this powerful reminder? It's this – every person I come in contact with is someone's son or daughter. I know how much I love my kids, how much I hope and pray the best for them, and how much I deeply desire that those who come in contact with them will love them as they deserve. It's been really helpful to imagine that these people have parents who feel the same way about their kids.
I know that if one of your children attended our church you would hope that I wouldn't view them as a hassle or a number, or engage with them on a mere surface level so that I could check off the pastoral duties. You would hope that I would value them as you do. Candidly, you would be frustrated if you found out I treated them any differently.
When I remember I could be dealing with one of your kids, grandkids, nieces, or nephews it gives me the extra motivation to:
Love them unconditionally. Your kids deserve to be loved regardless of who they are or what they do. They deserve to be loved without any agenda. Perhaps they will contribute, give, and lead at my church – but even if they don't they deserve to be shown the same relentless love that God shows us.
Point them to truth. I might be tempted to just give your kids my personal opinion. However the best way to love them would be to point them to God's Word, and then take time to help them develop a love for it.
Be patient. Your kids are not projects to be wrapped up quickly. There will be some seasons that they won't obey as much as they could or grow as fast as they should. I might be tempted to get frustrated with them and want them to do more and change faster. However, when I remember that these people are your children that you would literally give your life for, it helps me remember how valuable they are and keeps me from being impatient.
Honestly there are times when the email comes in or the phone rings that I don't feel like loving the person on the other side as I should. But I've found that if I remember they are someone's son or daughter, it motivates me to love, point them to truth, and be patient. I would hate to meet you someday and have to make up excuses about why I was too tired or busy to love your kids.
If you still aren't moved or aren't sure this will help you, there is obviously a deeper truth here. Everyone, yes even that person that keeps calling or emailing, was created by God. He not only created them, but He is crazy about them; so much so that He actually died for them. He has done everything He can to show the world how valuable every person is, and every person deserves to be loved, pointed to truth, and shown patience and grace.
The next time your tank seems to be on empty and you're tempted to not engage with someone, just remember there are parents somewhere that are crazy about them and that you might meet someday. If you still aren't motivated by the thought of meeting their earthly parents, remember you'll meet the One Who created and died for them someday.