PROPOSED SOUTH CAROLINA BILL WOULD ALLOW TEACHERS TO PARTICIPATE IN STUDENT LED PRAYER
http://christiannews.net/2016/12/23/proposed-south-carolina-bill-would-allow-teachers-to-participate-in-student-led-prayer/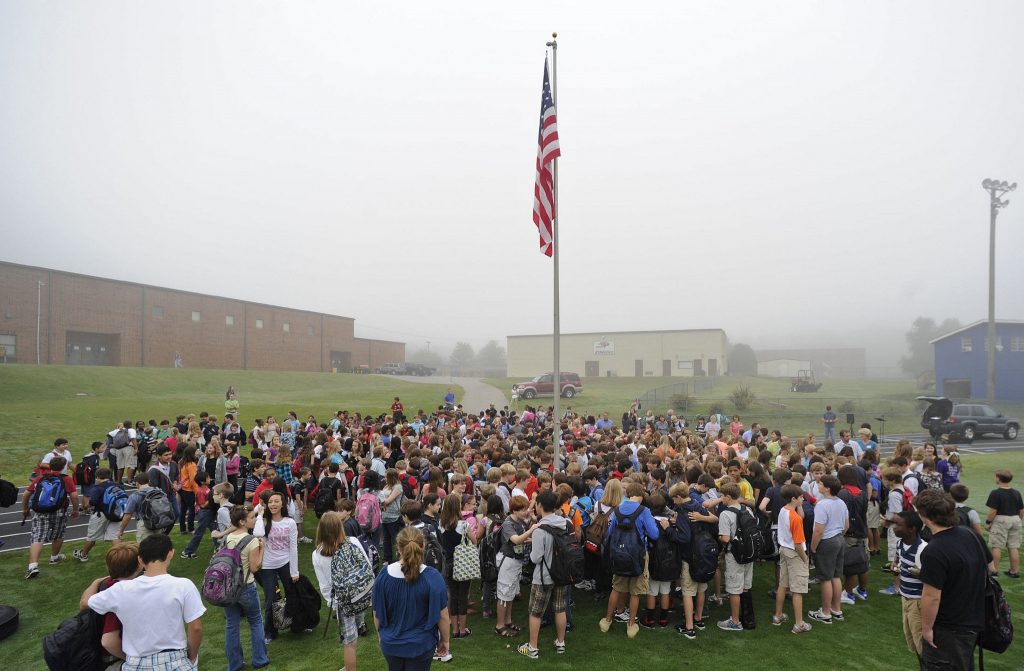 For more than thirty years, Americans have been told that the government cannot express favor for one religion over another. This has been taken to mean that there is no place for those in governmental positions to express their beliefs. That means teachers and therefore prayer led by teachers has been banned.
The problem with this interpretation is that it makes the First Amendment inconsistent and impossible to live out in real life. In one paragraph, we are told that there can be no law made by the government that restricts the exercise of religion. Then in the next, we have a governmental law that restricts the exercise of religion.
So, now there is a bill in South Carolina that will allow teachers to exercise their religion.
The Christian News reports:
A proposed bill in South Carolina would allow teachers to participate in times of student-led prayer and to join in on any student-led religious clubs.
H.B. 3345, sponsored by Reps. Bill Chumley, Mike Burns, and Stephen Long, was filed in the state General Assembly on December 15.
It, therefore, allows for public school teachers to join in times of student prayer if desired, or also lead a prayer if requested by students.
"A teacher employed by a public school district may express a religious viewpoint, and also may conduct or participate in any student-led prayer or student-organized prayer groups, religious clubs, or other religious gatherings organized by students of a public school," the legislation reads.
Christian News continues:
However, some have expressed opposition to the measure out of their belief that the move would be unconstitutional. The Wisconsin-based Freedom From Religion (FFRF) said in a press release that the bill is really about "emboldening public school teachers to violate the law."
This line of thinking, if brought to its logical conclusion would mean that there would be no way that the teachers of these schools could never teach about history. If they do, then the students might think that a thorough treatment of Nazi Germany is a promotion of their horrible actions. We should pray that the legislature passes the bill and that it withstands the attack that is sure to come.
constitution.com/s-c-bill-allow-teachers-pray-students/