THE STATE OF FEMALE PASTORS
This article speaks to a trend taking place in most pastoral circles – the growth of women becoming senior pastors. IPHC from its beginning has been willing to ordain women as pastors. At least one of our conferences with which I am familiar has about 20% female pastors. This study, however, did not specifically address Pentecostal churches. But it is definitely an upward trend.
– Pastor Frank
christianitytoday.com/women-leaders/2015/october/state-of-female-pastors.html?paging=off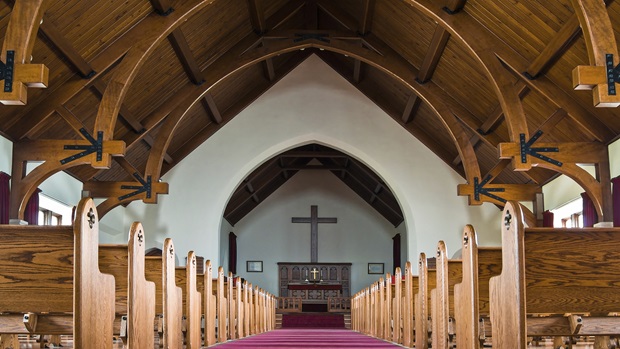 By: Ashley Emmert
Female leadership is on the rise in many churches, which has ignited further discussion on the subject. While female ordination is supported by denominations such as American Baptist, Presbyterian USA, and the Evangelical Lutheran Church of America, the Roman Catholic Church and the large Southern Baptist denomination remain stiffly against female ordination.
According to a Barna Pastor Poll, the number of female pastors in Protestant church leadership has doubled over the past ten years. This progress is encouraging, especially when taking into account the statistics from the Hartford Institute for Religious Research, which shares that roughly 10 percent of congregations have a woman in senior or solo leadership.
As more women attend seminary (roughly one in five Protestant seminary students are women) and continue looking for leadership positions in churches, conversations surrounding this topic and the many biblical interpretations surrounding it will continue to take place.
While 10 percent isn't a groundbreaking number, it's still a significant step. And some denominations are inviting even more women into pastoral roles. For instance, 20 percent of mainline Protestant churches are led by women, including several large, well-known churches, as noted by Religion News Service in "Cracks in the Stained-Glass Ceiling":
In May [2014], the Rev. Shannon Johnson Kershner became the first woman solo senior pastor at Chicago's Fourth Presbyterian Church. In June [2014], the Rev. Amy Butler was elected senior pastor of New York City's Riverside Church. And finally, in July [2014], the Rev. Ginger Gaines-Cirelli began leading Foundry United Methodist Church in Washington, D.C.
These high-profile pastors are making strides for women leaders everywhere, by noting, first, that they've all struggled and have been met with resistance in getting where they are, and second, that they've struggled to receive equal pay to their predecessors.
While these women have been able to receive fair compensation, the pay gap between genders still exists in churches. This is despite the fact that Barna has reported that three-fourths of female pastors have their seminary degrees, as compared to their male counterparts, of whom a little over half hold seminary degrees (63 percent).
According to the 2016-2017 Church Law and Tax Compensation Handbook, full-time male senior pastors receive 27 percent more in compensation and benefits than females—a $15,000 difference. The good news is that the pay gap appears to be shrinking. The 2014-2015 Church Law and Tax Compensation Handbook reported a 40 percent difference between the salaries of male and female senior pastors—a $25,000 difference. That's a big change in just two years.
Even with only a small amount of research available on women pastors, it's clear that many churches are growing warmer toward the idea of female leadership. Reverend Shannon Johnson Kershner told RNS, "My hope is that little boys and little girls see me and the other clergy and think if that's something that they say and others think God's calling them to do, then they can do it."
—Ashley Emmert is a writer and editor. You can find her at ashleygraceemmert.com or on Twitter at @ashgemmert.